2017 Deadliest for Church Shootings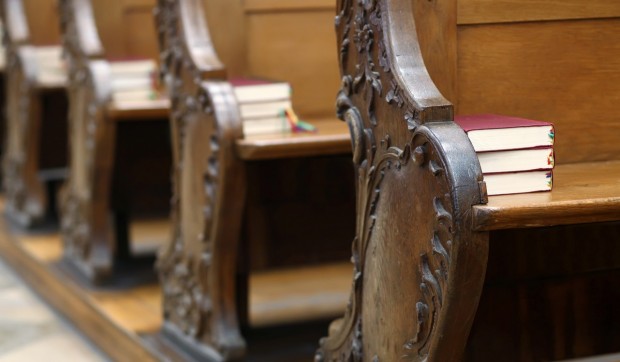 Carl Chinn was having coffee with his wife and watching the news when he heard a report that made him shiver: a gunman was at large after killing two people at the Youth with a Mission facility in Arvada, Colorado.
Chinn reached for his phone. He needed to alert the man serving as the head of his church's security team. His wife thought he was being paranoid. And so did the woman working at New Life Church's guest services desk who indicated as much when he handed her a paper with the description of the suspect a little later that morning.
"But what does this have to do with us?" she said.
Chinn hoped nothing. But, he believed they should be vigilant. Still, the woman dismissed his concern and after a cursory glance, dropped the paper on her desk. The shooting had happened more than 70 miles away. There was no reason to believe he would come to New Life in Colorado Springs.
But he did, and Chinn would find himself in a standoff with the shooter – but not before he had killed two teenage sisters in the church's parking lot.
Despite their generally peaceful purposes, houses of worship are encountering an increasing amount of violence. And after last Sunday's shooting that left 26 dead and 20 injured at Texas First Baptist Church in Sutherland Springs, Texas, it has become increasingly clear that there is a dire need for security at faith-based organizations. At least, to some.
Chinn, a 59-year-old church security consultant, said not enough churches are taking these deadly incidents seriously.
"We've got to be intentional about the security of people who attend our house of worship," Chinn said. "If I was guessing based on what I observe, 25 percent of churches have some form of intentional security. That's a guess and, if anything, it's less than that, but that's a dramatic improvement from 10 years ago."
Chinn has been tracking mass murders at faith-based organizations for more than a decade. Before Sunday's shooting, he had found 13 based on the FBI's former definition of four or more killed in a single incident. And none of them, except for New Life, had prepared security at their sites. The church implemented a security team in 2005, partly because of Chinn who years prior had been held hostage by a gunman at another faith-based property.
"There has been an erosion of values in the last 30 years and part of it is the loss of respect for faith-based properties," Chinn said.
With the Sutherland Springs shooting, 2017 surpassed the 2015 record of 77 killed in violent incidents at a faith-based organization, according to Kevin Greene, head of security at First Baptist Church, Concord in Tennessee. Chinn said so far this year, there have been 108 deaths. Those deaths include homicides, suicides and people killed on faith-based properties while trying to escape police.
"It's disappointing," Greene said. "You hear a lot of talk about gun control, but it's not a matter of what is in the hand, it's what's in the heart.
"If someone could have reached out to those folks and shown them some love and talked to them, these things would have been avoided."
But in some cases, talking wasn't enough.
Praise, Worship and Security
Vic Bolton was on his way to lead service at World Changers Church International in College Park, Georgia when he received the phone call.
"Do you know anything about a shooting on campus?"
He didn't. He arrived a short time later to find police cars, an ambulance and crime scene tape just outside the sanctuary where he was getting ready to preach.
Someone had shot and killed the man leading the prayer service. But even more shocking was that it was one of their own – a man who had served diligently at the church for years. A man Bolton knew and had talked to at length.
"He had walked in, sat down after a few minutes he then got up and shot the gentleman," Bolton said.
"It was a hard thing. People knew the gentleman. He had served on and off for a long time," Bolton said. "He shot at one gentleman only, calmly got in his car and drove off."
The mega church added security 15 to 20 years ago, especially since they often get death threats and occasionally, protestors, Bolton said. But no one could stop the shooting at the church on Oct. 31, 2012. It was also unclear why no one was there to stop him before he drove away.
Bolton said there have been changes since then. Now, regular churchgoers aren't allowed to carry a weapon inside the sanctuary.
"We are not interested in having a Wild West," Bolton said, adding that without the proper training an amateur can do more harm than good.
There are people working security at various places inside the church and outside, he said. Some are in uniform and patrol the campus. Others are in plainclothes and sitting among the congregation or standing off to the side. The plainclothes people are off-duty officers from various law enforcement departments in the state. Some of them are also members of the church and they are typically armed, Bolton said.
"It behooves us to be vigilant," Bolton said. "We have a presence everywhere, but our primary focus is inside the building. People who do that (shootings at church) want to have the maximum impact possible."
Some say churches are tempting to shooters because they are usually light on security. And many assemble there at predictable times. And for those who are motivated by hatred of people of a certain color or creed, they are a target of significant and symbolic influence.
"Churches and schools have always been soft targets," Greene said. "Schools have gotten tougher now. More people are being killed in churches than in schools."
"Some of it is because the killers are looking at what is a vulnerable group," he said. "Folks are coming in and letting their guards down. They are making themselves vulnerable, believing that the Holy Spirit will move and killers are taking advantage of it."
A Church in Denial
Chinn said what concerns him is that most faith-based organizations don't believe it will happen at their church or ministry.
"You look around the world and it's not true and it's certainly not true in America," Chinn said. "They need to get out of their mind that it won't happen (at their church) because it might just happen there."
But even those with some form of security in place need to take it a step further, he said.
"Everyone should be trained, even the eyes and ears people," Chinn said. "If you're not training, what you're really saying is that it will never happen here."
Greene said his security team is constantly training and evaluating their plan. He said they take incidents like what happened in Texas and re-enact it to make sure there are no loopholes in their plan.
The church has had a security team in place for about 10 years after one of their former pastors began getting death threats.
Greene, who has been the security director for two years, declined to release the number of people on their security team or discuss the strategies they have in place to protect their 6,000 members, but he said their guards are everywhere.
They are former military and law enforcement officers. Some are also prior local, state and federal employees, Greene said. They receive basic first aid, observation, self-defense and weapons training.
Uniformed officers are everywhere while their plainclothes guards are inside the service, at the Sunday school or the café area.
"The plainclothes guards are woven into the community of the church and that's how we are able to do the job best," Greene said. "Our job is not to be seen, our job is to see."
There has never been a shooting at the church, but they have had their share of personal conflicts and domestic disputes.
"There are domestic disputes that happen on Thursday or Friday and spill over into the church on Sunday," Greene said. "We've had to restrain folks here and forcibly remove folks."
Still, there have been conflicts with members of the congregation about their security. He said they aren't like the Y-12 National Security Complex.
"It's expected that they will have gates, guard dogs and armored vehicles. But folks don't want to see that when they come to church," Chinn said. "They want it to be open, welcoming and inviting. We still want that. We want them to feel the loving spirit. We don't want people feeling like they are walking through Fort Knox."
But it's more important that they are safe. Chinn said the biggest motive for these deadly shootings log between personal conflict and domestic spillover, Chinn said. He said only about six percent of the violent incidences at houses of worship stem from religious and racial bias.
And such was the case in the shooting at the YWAM and New Life that happened in 2007. The man had posted several threatening blogs that morning, before ending it with "Christian America – this is your Columbine."
But no one took the blogs seriously until after the killings at the YWAM.
The Church a Battlefield
Though, they stopped the gunman, Chinn realized they weren't fully prepared. They didn't save the two sisters, ages 16 and 18, who were shot in the parking lot.
"We should have and could have done much better," said Chinn, who helps prepare churches in the realm of security and advises law-enforcement groups about ministry security.
"Some very specific lessons were learned. We weren't tactically ready."