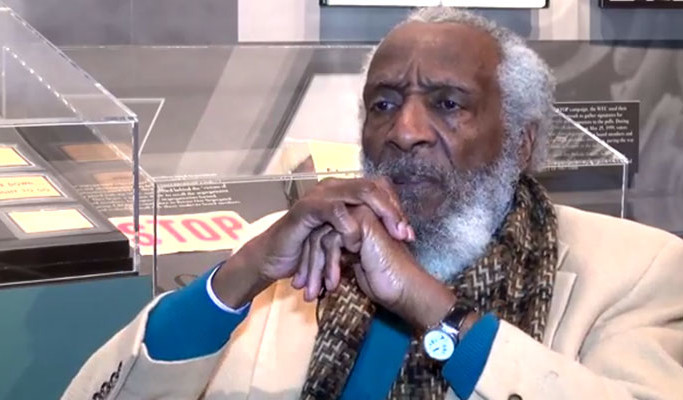 Social justice champion and comedian, Dick Gregory, passed away Saturday evening. His son shared the sobering news on social media.
Gregory made a name for himself by combining unflinching truth with intelligent humor. During the 1960s, the St. Louis native played a prominent role in the Civil Rights Movement. And, throughout his career he maintained his commitment to justice.
A few years ago, he talked with TheVillageCelebration about a range of topics.