Living With Heart While Waiting for One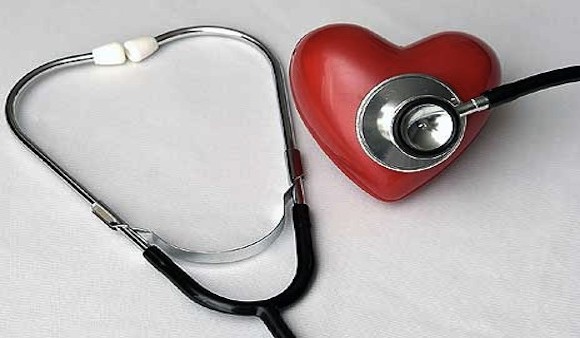 Brenda Cook has a small red fluffy heart in her room, hanging right next to her bed. But the novelty is far from the real heart her body now requires at Baptist Hospital.
Complications from a heart attack have brought her home, after being away for more than 30 years.
"I'm strong. I've always been a strong type person. I've been strong in the Lord,"
Full of Life…
Cook left her Bearden hometown at age 17, moving to San Diego, California. Young, inquisitive, and jovial, Cook knew she wanted to enjoy life.
Now 59, Cook doesn't talk much about her young adult days. But she confirms her attendance at many parties, where the dance floor would be her domain.
"I stayed in California for almost 30 years. I had a ball."
When asked about the types of social functions she would attend, she jokingly becomes timid.
"We don't want to go there," she says laughingly.
Cook says she worked at as a pharmacy technician at Naval Medical Center San Diego.
It was a job she loved until 1997, when sickness forced her to stop.
A time of pain…
A few weeks before her December 20 birthday in 1997, Cook went out for celebrations.
She came home, rested, and prepared to go to work when sweat started taking over her body.
"It was like someone threw a bucket of water on me."
She fell and couldn't move. She was having a heart attack.
So Cook tried to scream for help, which only a neighbor's dog could hear.
It was the same dog had annoyed her in previous encounters.
"This dog used to always keep me up and I was working 12 hour shifts,"
But the Chihuahua would be the reason medics would find Cook.
After continuous barking near her window, the dog's owner would eventually come to stop the dog's cries.
"He was getting his dog and saving a life at the same time," said Cook,
"The dog was the reason (medics) found me, because it just kept barking,"
Cook jokingly admits even though the animal once caused her great anger, turned into a source of help.
"I was very thankful for the dog,"
Cook's life was saved, but her health problems from the heart attack were just beginning.
" I have some good doctors."
Here we go doc'…
The heart attack required Cook to stop working and file for disability.
She says before the attack, her doctors noticed some heart issues, but nothing was serious.
"At the time, he just wrote me a prescription and told me I had nothing to worry about,"
She says the doctors couldn't say exactly what caused her heart attack. But they did say her heart was getting weaker.
Over the years, her heart has not been performing at its maximum.
She says right now, it's only functioning at 10 percent, which is a dangerous level.
So in 2010, Cook went on the heart transplant list. She is waiting on a match at Baptist Hospital.
"I know the condition. I understand the condition. I know that its not my time yet. So why be down and instead of being up. So I try to stay up and I pray."
Organ donation….
The Arkansas Regional Organ Recovery Agency says currently there are more than 110,000 people waiting for organs in the U.S.
ARORA's website says the main reason many African Americans do not become organ and tissue donors is because a lack of information about the donation process.
It adds many African Americans in Arkansas have indicated that they would likely become donors once they have learned more of the facts about organ and tissue donation.
The organization says many diseases of the kidney, heart, lung, pancreas and liver occur more frequently in racial and ethnic minorities than in the general population, leading to the need for an organ transplant.
Issues for African Americans….
The American Heart Association–Little Rock office says heart disease is the number one killer for all Americans, and stroke is the fourth-leading cause of death.
The numbers are even more alarming for African-Americans.
However, African-Americans can improve their odds of preventing and beating these diseases by understanding the risks and taking simple steps to address them.
"Get checked, then work with your medical professional on your specific risk factors and the things that you need to do to take care of your personal health," said Winston Gandy, M.D., a cardiologist and chief medical marketing officer with the Piedmont Heart Institute in Atlanta and a volunteer with the American Heart Association.
High blood pressure, obesity and diabetes are the most common conditions that increase the risk of heart disease and stroke.
Prayer keeps her moving
Cook's family comes to visit often. And after months of being in the hospital, she will be released this weekend to go with him to wait for a heart.
But she finds comfort within herself, perhaps the same motivation she had during her younger days on the dance floor.
"I'm strong. I've always been a strong type person."