The Loss of Two Exceptional Civil Rights Journalists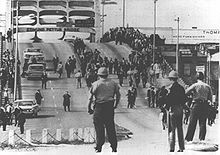 America lost two champions of humanity on December 10, 2017. Roy Reed, Arkansas' own civil rights journalist, and Simeon Booker, a long time Washington, D.C. Bureau Chief for the African American publications Jet and Ebony as well as the first full time black reporter for The Washington Post.
Roy Reed, a legend from Hot Springs, Arkansas, was revered as one of the greatest national correspondents of our time. A reporter for the Arkansas Gazette and The New York Times, Reed will be remembered as a transcendent storyteller. One of his most compelling eyewitness stories ignited the support of Americans across the country. His transformative description of America's Bloody Sunday at the Edmund Pettus Bridge on March 7th, 1965 in Selma, Alabama served as a resounding call to action.
Civil rights legendary journalist Simeon Booker's eyewitness stories reached a diverse population. He reached into their homes through the likes of publications such as Jet and Ebony magazines. He, too, reached into the folds of America's consciousness in covering the Civil Rights Movement. One of his most poignant stories was told through the 1955 murder of 14-year-old Emmett Till. The open casket photo of Emmett Till serves as a reminder of that which we were all and that which we no longer wish to be.
Like these two social conscious giants, we are challenged to take part of our social responsibility in serving Americans from vast and varied demographics across the country. As we strive for a better tomorrow, our historical memory can serve to encourage us to see each other in totality.
Robin White is the Superintendent of The Little Rock Central High School National Historic Site. She is a leading advocate in the social justice movement.