National Youth Summit Brings Generations Together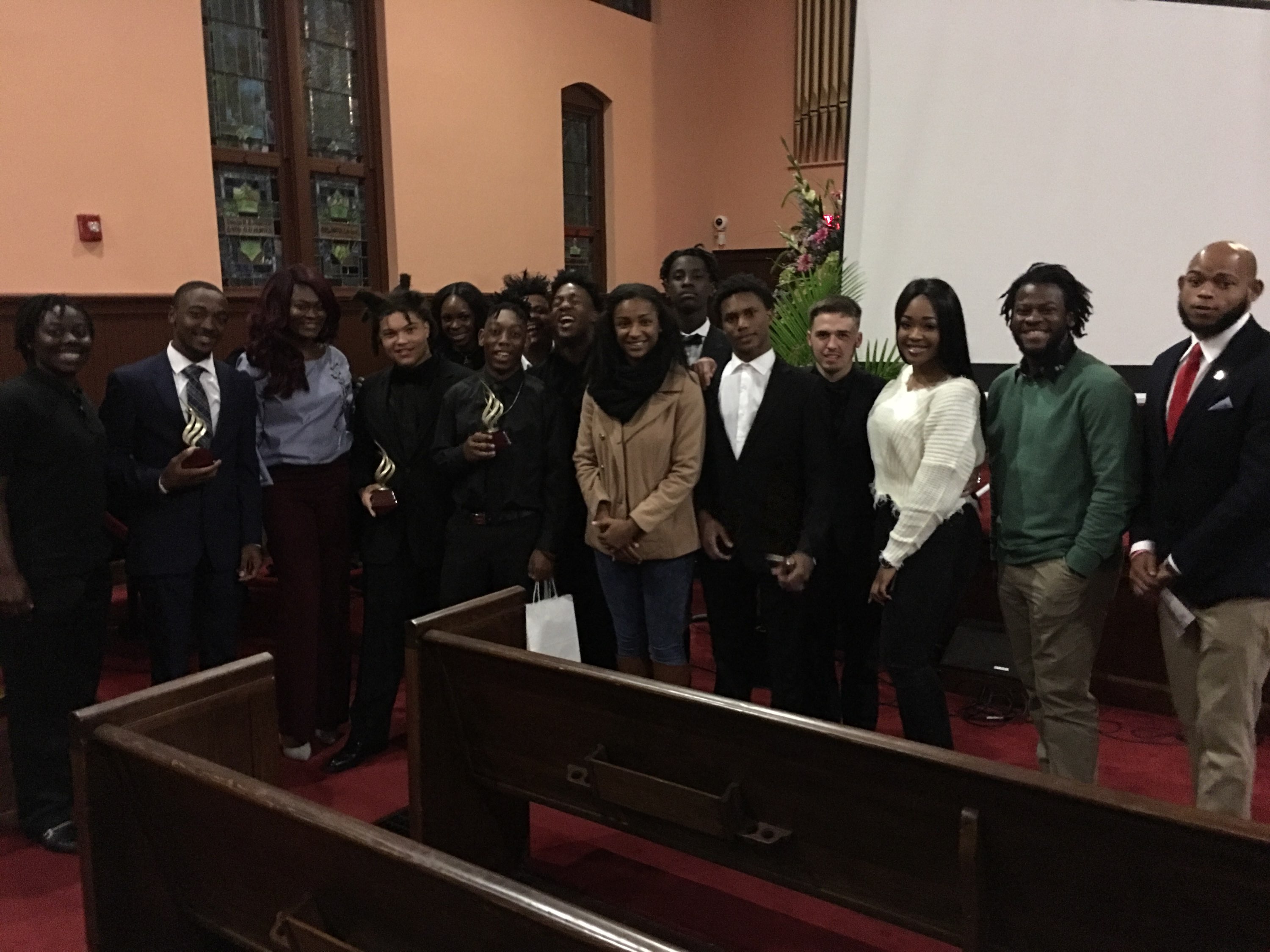 Jabari Erwin grew up knowing that his time was short. And for a longtime he was in a dark place. He wasn't thinking about college. He had no idea what to do with his life. His friends were being killed, and his cousin was murdered. At any time, he could be next.
"It made me realize you can lose your life over anything," the 17-year-old said. "There is a lot of things that can get you killed in this world. It's a blessing to make it to 18."
For Erwin, the dark place faded when he met a teacher at Robert E. Lee High School in Jacksonville, Florida who was willing to listen and who placed him in a group with other young men who could relate to his turmoil.
On Sunday, he received the torch for nonviolence as part of the 2017 National Youth Summit's Opening Ceremony and Passing of the Torch program that was held at the historic Ebenezer Baptist Church in Atlanta.
On that cold night, students, educators and activists gathered in the dimly-lit sanctuary where Dr. Martin Luther King, Jr. once served as a pastor. Amidst music performed by a live band, the group watched images of protests, images reminiscent of an old war that continues to rage on.
At no time in this country have African Americans ever really been free, said Dr. Christi Griffin, founder and president of The Ethics Project, which hosted the Summit. The program, which began in St. Louis, was designed to bring together talented and gifted students from across the United States to work with educators, academics and economists to examine and help curtail the school to prison pipeline.
"You were called here to be at this Summit. You were called to be in this place on this day to help build a nation, not walls and to arm yourselves with love and not weapons," Griffin said to the audience of about 50. "We want to build a foundation of truth and of peace and of compassion and you have answered that call."
Through the Summit, African American students are introduced to African American leaders who have transcended the same struggles and challenges they are facing.
Still, Griffin admits that in some ways the struggles and challenges for today's youths are different.
"Because of integration, our youths are facing far more struggles because they do not have the support of the black community, they do not have the unity of the black community," Griffin said.
Now, she said, there are some who haven't gotten over the loss of the Civil War, the end of slavery and are trying to turn back the tides. They are taking black men off the streets, arresting them for simple infractions and forcing them to work for nickel and dime wages.
"With incarceration, you see the decline in the black community," Griffin said. You see the decline in the schools, she said.
Griffin said she remembers a time when her mother's high school, Sumner High in St. Louis, was the epitome of excellence.
"The head of the school had excellent standard for the students," she said. In the hallways, on a wall, Griffin remembered seeing a picture of about 100 graduates in beautiful robes and sashes, caps and tassels. Everyone looked confident and accomplished, she said.
Then she walked into the auditorium where she saw only a handful of students.
"I saw the vacancy in their eyes, the hurt in their expression, the hopelessness in their stature," Griffin said. "They are just literally being robbed of their freedom."
Hence, the reason for the Summit.
"I want them to understand they are not the problem. They came into the world capable, happy and this system has robbed them of that. Even some of the award winners have been in trouble. Look at the environment they were raised in and they have responded to their environment."
DeQuan Franks didn't see a way out of his environment. When a close friend was killed, Franks was afraid he would be next. The 15-year-old got a gun, his aunt's gun.
And for that he served almost a year in prison. He wasn't there when his mother died a few months after his arrest and he wasn't allowed to attend her funeral.
"They played with my freedom," said Franks, now 18 and a senior. He received the torch for justice.
"Just as Dr. Martin Luther King, Jr. changed the trajectory of his life and that of many that you see in here, you will change the trajectory of your life and the world as well," Griffin said.
The teens have met with city and state leaders. They have been to the White House and spoken with former President Barack Obama and they have shared their stories with other "at-hope" youths. Franks said he wants to let them know what he learned.
"You don't always have to resort to violence to protect yourself," Franks said.