Nightclub Shooting Injures 28 While Filmmaker Questions 'What's Left Behind'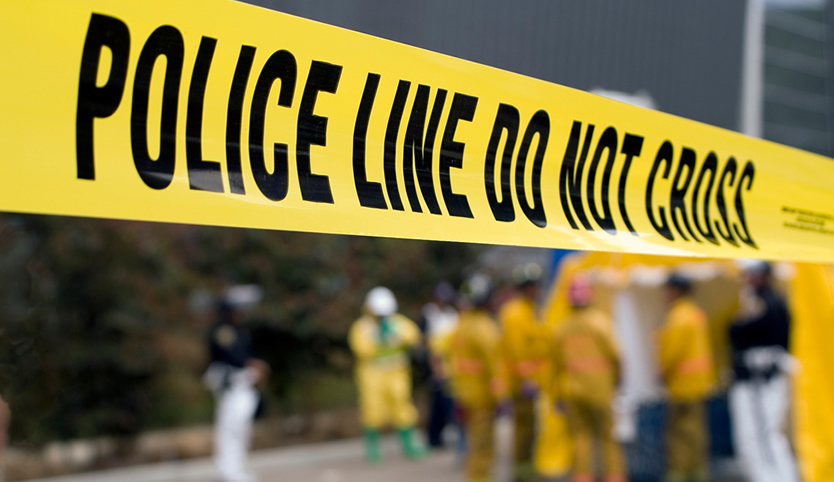 Police in Little Rock spent the early morning hours investigating a shooting that left 28 people injured at a downtown nightclub. As the details emerged, eyewitnesses described the shots fired during a rap concert followed by the rush to escape. Some of the wounded were trampled, and broken windows in the building explained how others scrambled to safety.
In Chicago where violence is known to mark the Fourth of July weekend, law enforcement and residents braced for the tragic tradition.  Writing a new narrative is now the work, not only of police who have increased the number of officers on the street this weekend, but also of the deeply concerned.
"I was a flight attendant for United for about 10 years. I used to say, 'I was born here and will probably die here', but I don't quite feel that way anymore. The violence is bad and makes it hard to be here. It's hard on the spirit and the mind for most of us who are here," says Lisa Butler, who is producing a documentary on the headline grabbing violence in Chicago that even President Trump leveraged to add heft to his campaign's courtship of the right-wing Republican base.
Butler continues, "I think a lot of us have PTSD just living vicariously, and listening to it day in and day out because you never get a break. It never ends."
The recognition that her emotions were frayed simply from hearing about the violence raised a question for Butler, who was then working as a research assistant on a project focused on the girls and women impacted by the loss of loved ones to gun violence. In addition to survey questions, the research included testing blood samples to determine if the immune systems of family members had been impaired by the painful stress of their loss. All of the subjects in the survey showed some signs of a weakened immune system.
"Coming at it from a privileged space, I asked, 'Did you get some therapy'", Butler recalls asking. "The women described not being able to get out of bed or parent surviving children. It really made me sad. And, it made me wonder, 'Why can I watch Dateline and see folks talking about their loved ones and celebrate them, and have people look at them and feel their loss, and why is that not happening for these people in Chicago?'"
She started working to tell their stories. For the documentary, What's Left Behind, Butler talked to 15 families who lost loved ones to gun violence, and she says that's "just a drop in the bucket." Last year Chicago reported 780 murders; 754 of those were gun-related.
Calling on her training in clinical therapy, Butler analyzes the motivation which triggers much of the violence. "If you dismantled structural racism and institutional discrimination, it would stop tomorrow. People don't get involved in drugs because they were born to do that…no, they do that because they have to live," she emphasizes.
Regentrification and poor schools are factors in the equation that fuel feelings of hopelessness in Chicago, she says. And, many times the victims of gun violence are simply "in the wrong place at the wrong time. They are not dealing drugs."
Hundreds of miles away in Little Rock, survivors from the nightclub shooting shared a similar sentiment, one heard in Black communities in almost every region of the country of being caught in the wrong place. Butler's documentary explores the emotional damage and preserves the memories of victims, but the question that still lingers is: what will take to stop the violence and who will do the work?