The People's Journalist: Mourning the Loss of Gwen Ifill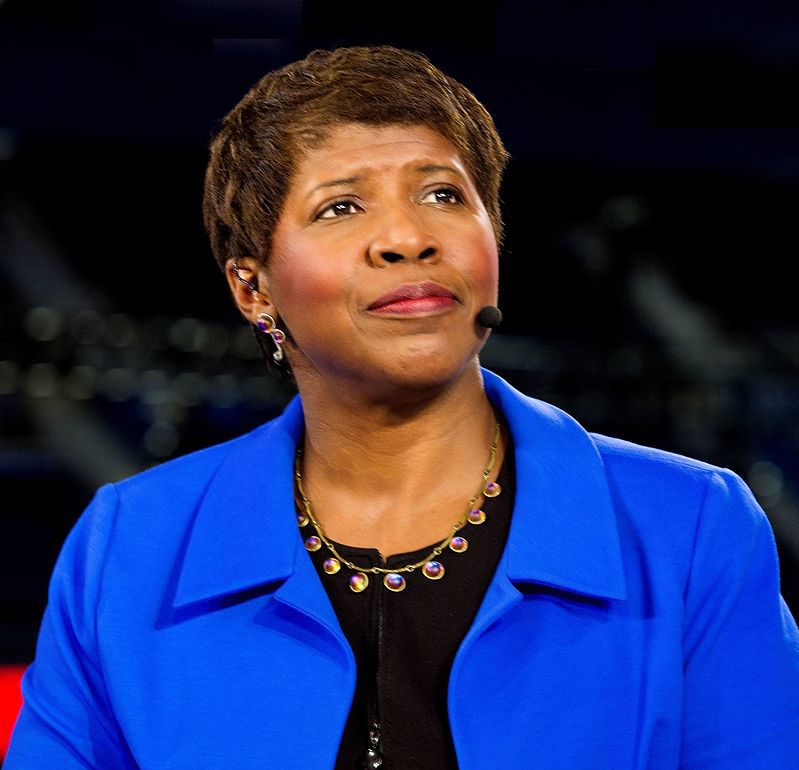 Journalists, politicians, and Americans from every walk of life remembered Gwen Ifill, moderator and managing editor of Washington Week along with co-anchor and co-managing editor of PBS NewsHour with Judy Woodruff. Ifill fought a private battle against cancer and succumbed in the days after a presidential election that missed her expertise and insight.
VillageCelebration contributor Renarda Williams recalled meeting Ifill, who worked at the Boston Herald, The Washington Post, The New York Times, and NBC News before joining PBS. She also moderated the Vice-Presidential Debates in 2004 and 2008.
"Gwen fulfilled her life and duty as a journalist representing her black colleagues and black America. I admired Gwen's work throughout my print journalism career in Alexandria and Monroe, Louisiana working for the Black Press," Williams said.
Williams interviewed Ifill about her book, The Breakthrough: Politics and Race in the Age of Obama. Williams recalled, "We had an amazing discussion and realized we had a lot in common as journalists."
An autographed book and photograph are precious keepsakes from a journalist he and many others admired.
"Gwen instilled in me how important it is to inform people with the news they need to know to empower their minds," Williams added.
Julieanna Richardson, founder of The HistoryMakers, attended the memorial service for the beloved journalist. Richardson worked with Ifill on The HistoryMakers' Our Evening With…, a PBS Celebrity series and fundraiser. Ifill hosted the show.
In a letter to supporters of The HistoryMakers, Richardson wrote, "She was also our friend and ardent supporter. We owe our visibility and growth within the PBS family and our acceptance to PBS viewers, to Gwen. In all respects, Gwen Ifill was our North Star. Her loss shook our very core."
Both Richardson and Williams remembered Ifill's smile and warm spirit. Richardson's letter mentioned that The HistoryMakers vast archival collection of interviews with prominent African Americans includes an interview with Ifill. The following is Ifill's response to an interview question about her legacy:
"I don't think much about legacy because I guess I'm not there yet. I would like for another generation of young black women to look at me and say, "Oh, I can do that." I would like for young black men to look at me and say, "Oh, I can do that." I would like for young white girls to look at me and say, "Oh, I can do that,"…Not because they're color blind, but because color is just part of the thing that informs them about who I am. I want people to understand that journalism is not just about being a personality. It's not about opinion. It's about informing in a way that enhances. And so much of what passes for journalism does not enhance our experience. If you are asking the right questions, listening for the right answers and maintaining a constant high level of curiosity, it will always lead you to the next question. Then you can be an excellent journalist, a chronicler of our times. And the thing about journalism is it leaves a record. And the record becomes your legacy. So if I can do that with honor, and I can do that with respect, and I can leave a generation of young people who say, "I can do that too." That's a perfectly fine legacy for me."
It is a legacy cherished by many in the African American community and elsewhere.