How the Praise of One Can Bless Generations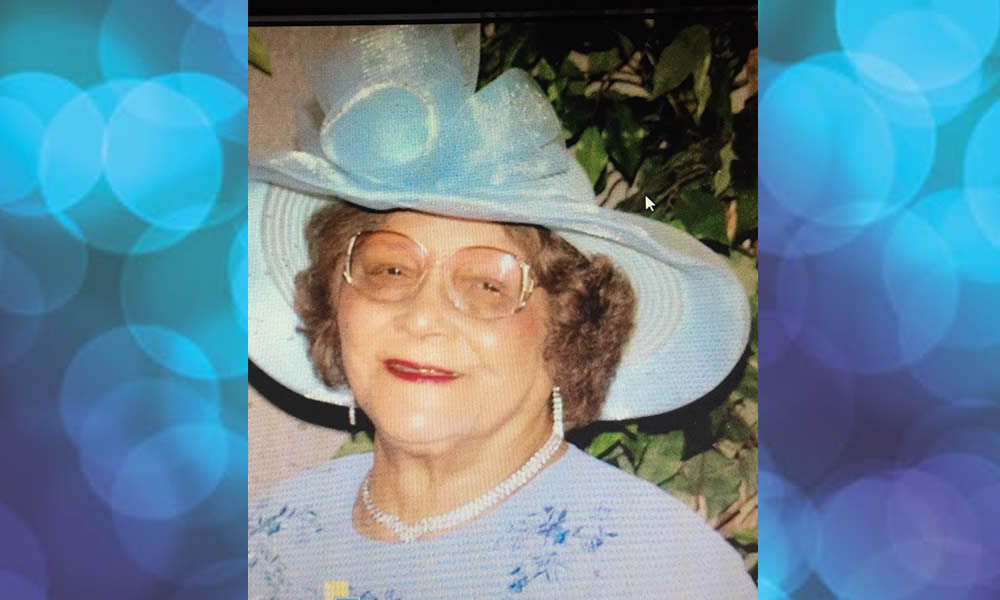 The choir at Mt. Olive Baptist Church in Bearden, Arkansas sang joyfully Sunday morning. A close-knit church family connected by belief and often bloodline, several of the lilting voices in the congregation and the fingers on the keys of the piano belong to descendants of one of the church founders, Leoma Brazil, whose sweet soprano sound fell silent four years ago.
"Mother loved singing, and she sang in the choir," says Brazil's youngest child, Josie Brazil.
September is Arkansas Gospel Heritage Month, and Brazil and her five siblings have a special appreciation for the celebration. They recall their mother singing at home and in church. 'The Lord Will Make a Way Somehow', 'No Tears in Glory', and 'I'll Fly Away' were several of her favorite songs.
"The same attention we give any other genre of music should be given to Gospel, but an even greater level of excellence should be expected because we are serving our Heavenly Father," says Dedric Jones, one of the co-chairs for Gospel Heritage Month. Jones successfully lobbied the Arkansas Legislature to pass a bill in 2010 designating Gospel Heritage Month.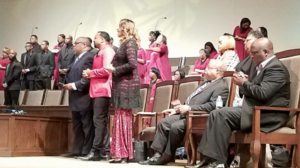 This month began with a workshop for singers, musicians, and artists. Grammy award-winning Gospel singer, Dorinda Clark-Cole, headlined a free concert.
"This year was the most amazing year ever. We had the best talent and the best turnout ever. This year we also had the Grand Finale: The Arkansas Stellar Awards," Jones says.
Gospel music is one of the cornerstones of the church experience and has evolved over the years to one of the most popular genres in the country.
Jones says, "Gospel music in the church paves the way for the preacher to preach. Sometimes people don't come for preaching, they come for the music. The music makes it easier for the pastor to deliver what God has given Him. It affects the mood swings in our services…the level of expectancy in the atmosphere."
In southwest Arkansas, a concert featuring Gospel quartets and other singers drew a crowd of more than 100 on a Saturday night. Nationally-known Gospel artist, Travis Jackson and The Spiritual Sonz, along with Tasha McIntosh, who is included on many industry lists as a favorite new voice, filled the F.O. Jones Christian Center with soul-stirring praise. Pastor Sharod Ricks and Righteous Living, a male quartet, Sharicia Wright and Friends, and Children of the King also brought the crowd to its feet.
Minister Anthony Jackson emceed the evening. Jackson is a familiar voice to Gospel music fans and serves as the host for a Gospel radio show Sunday morning on KBJT 1590 AM in Fordyce.
"There's nothing better than those who share special gifts or talents coming together and being on one accord to bless the name of the Lord through praise and worship," Jackson said.
Brazil attended the singing which was bittersweet for her.
"My mother would sing with a smile when she was happy, with a solemn look when sad or troubled, and when she needed an answer from God, she would sing until a change of some form or manner would come," Brazil explained. "Regardless of any situation, she still lifted her voice in song. And, she made sure each of her six children had piano lessons. She enjoyed listening to her grandchildren sing and play piano and trumpet."
With almost three weeks left in the month, Jones is busy promoting the message of Gospel music.
"God honors faithfulness," Jones said. "They may never be called to sing on the billboards of life, they may never make the charts, they may never sing at Carnegie Hall, but only what they do for Christ will last." And, that belief is what Leoma Brazil practiced through song and service her entire life.