Red Roses To Remember 9/11 Flight Attendant CeeCee Lyles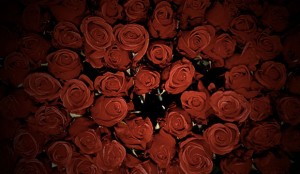 Red roses will be passed tomorrow in Fort Pierce, Florida among the friends and family of 9/11 victim, CeeCee Lyles. Roses were the favorite flower of the United Airlines flight attendant.
"We really celebrate the life of CeeCee by giving out scholarships to students attending local colleges here, " said Francis Watson, Lyles' aunt.  "She was family-oriented, believed in togetherness, and was an all-around great person."
On the 12th anniversary of the 9/11 attacks, Lyles' family members will observe the traditions they have created since that horrific day. Two family members are in Shanksville, Pennsylvania where Flight 93 crashed as crew and passengers fought to reclaim the jet the hijackers commandeered. Other loved ones will remain in Fort Pierce for the local memorial service.
The pain is still a part of their lives, but Watson says the family is not defined by it. "We are a Christian family, and God heals our pain. We celebrate CeeCee."
Earlier this week 60 Minutes', the CBS newsmagazine, featured Lyles during a report on the 9/11 Memorial slated to open next spring in New York. Her aunt said, "I was taken aback because there was her face and her voice. I thought of all the voices and pictures of those who gave their lives on 9/11, what an honor. At the same time, I remembered there is no big "I" or small "u". They all gave their lives and they are one."
Watson is the co-founder of Restoration House, a faith-based initiative dedicated to helping those who have substance abuse addictions.  She recalled Lyles helping remodel the building. At the time, she worked as a police officer in Fort Pierce.
Today Lyles' two sons are young men. One is still in college, and the other lives and works in Miami. "Her children are doing good. We are a very large family, and we surround them with love. We are there to cover and comfort."
When the long-awaited 9/11 Memorial is dedicated next year, CeeCee Lyles will be remembered in the museum's collective effort and by her family's precious memories, which include red roses.