Rosalind Brewer Heads Walmart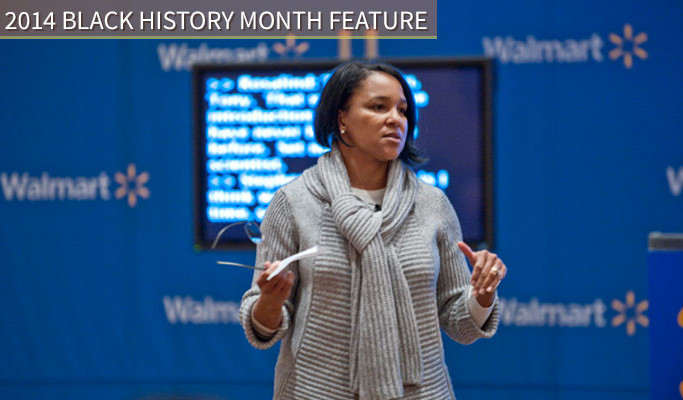 Sam's Club shoppers are familiar with the work Rosalind Brewer performs every day. The President and CEO of the Walmart division consistently demonstrates the importance of hard work.
Assuming the role in 2012, Brewer has championed a growth strategy focused on technology and innovation, local merchandise and an expanded footprint.
Her background….
Prior to her current role, she became the company's regional vice president in 2006, overseeing operations in Georgia. She later became division president of the Southeast, and then president of Walmart East.
In a 2012 speech during a U.S. Chamber of Commerce function, Brewer talked about the importance of the work she does every day.
"Small business owners are the heart and soul of our economy and no one takes more risk and works harder every single day than those of you who are out there following your dreams and running your own businesses.," said Brewer, " One of the best parts of my job is that I get the chance to meet our business owners and hear their stories."
A powerful Black force…
Forbes magazine ranked Brewer one of the most powerful black women in business in 2013, an honor only hard work and dedication can garner.
Brewer oversees a team of 100,000 associates and 620 clubs. She formerly worked at Kimberly-Clark Corporation for 22 years. She earned a bachelor's degree in chemistry from Spelman College, where she serves as chair of the board of trustees. Brewer also attended the advanced management program at The Wharton School and graduated from Director's College at the University of Chicago School of Business/Stanford School of Law. She serves on the board of directors for Lockheed Martin Corporation