Three Years After Michael Brown and the Past is Prologue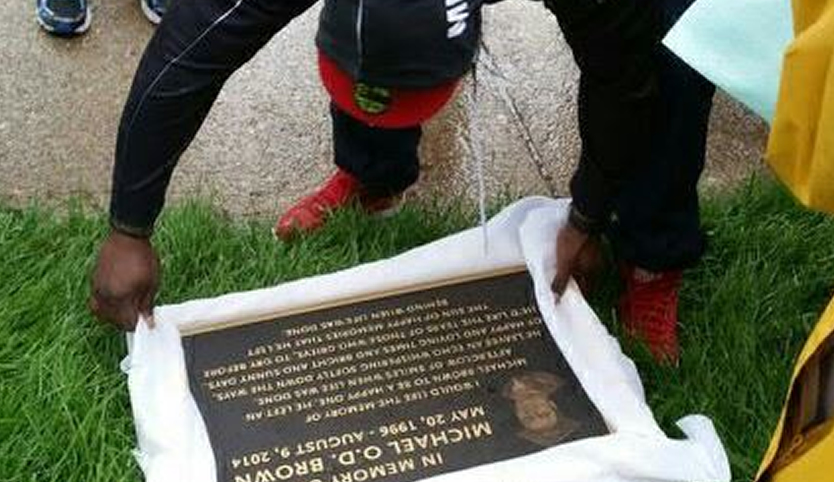 Richard Williams woke to piercing pain and the glare of the angry cop who had just clipped him in the forehead with his gun. For the first time in his life, the Oakwood College student felt suffocating fear.
He was part of a musical group on tour and they had been stopped on the side of the road in Alabama. It was 1956. It was during the midst of the Montgomery Bus Boycott and months after the brutal murder of 14-year-old Emmett Till.
Till was on Williams' mind as the two white cops harassed him and his friends. The teen's murder brought to light the brutality of Jim Crow segregation in the south and was one of the stimulus of the Civil Rights Movement.
"I was scared," Williams admitted. He knew if they did to him what had been done to Till they would get away with it. But as the officers kept calling them the n-word, Williams grew angry.
It was the first time Williams had an encounter with the police. But it was far from the last. In fact, they were stopped again on that trip by other officers and forced to walk to the police station miles away. Williams, who went on to become an educator and author, came to understand that police harassment was part of the reality of being black in America.
Now 80 years old and a church elder, Williams has a license to carry a weapon. He believes if he or his family is in danger he should fight back — even if it's against the police.
Lawyers and activists agree that's his right and the right of anyone who is being threatened or unlawfully arrested by the police. But it's a right they warn against upholding.
"Legally yes, you have the right to resist an unlawful arrest," Civil Rights Attorney Muwali Davis said. "But technically, it's a dangerous, slippery slope."
Davis, of Atlanta, said he doesn't recommend resisting.
"An officer can allege that they had to increase the level of force to subdue the suspect," Davis said. There is no safe way to resist, he said. "I think it just becomes increasingly dangerous."
Defense Attorney Keith Adams agreed.
"If an officer is hellbent on arresting you, you run an extreme risk by resisting," Adams said. "In that situation only one person has a Taser, a baton and a gun and it's not you.
"Don't endanger your life."
But what happens when your life is already in danger?
Williams said he doesn't advocate violence, but he'll do whatever it takes to protect himself and his family.
"If someone comes to hurt me, I will respond," Williams said. "And I will advocate that from the pulpit."
The Lives Stolen
During the past few years, police killings of African-Americans across the country have sparked outrage, prompted protest and inspired debates about what should be done. So far, more than 660 people have been killed by police, placing this year on the path to becoming the deadliest on record for such slayings since national databases began keeping track in 2013, according to Shaun King of the New York Daily News.
In 2015, American police killed more black people than were lynched during the height of segregation, according to Quartz. In 1892, the worst year under Jim Crow, police killed 161 black Americans. In 2015, they killed 258, the publication reported.
But it was the deadly shooting of Michael Brown by a white police officer in a St. Louis suburb that placed a spotlight on police brutality. Today marks three years since the shooting of the unarmed teen and the repercussions are still being felt.
That year the Justice Department released a scathing assessment of the police and the courts in Ferguson, concluding that the town was characterized by deep-seated racism. The assessment revealed that local authorities targeted black residents, arresting them disproportionately and fining them excessively.
But many say that's a problem across America. Brown's death and the acquittal of the officer who shot him led thousands to the streets across the country to protest.
His death became a lesson, a warning, a reminder of what is common to black people. The legacy that America richly bestows is one of detainments and beatings. One of illegal searches and imprisonments. One of humiliation and death.
And the deaths sometimes come with little or no warning: Eric Garner was choked to death for selling cigarettes in Staten Island, New York. John Crawford was browsing in a department store outside Dayton, Ohio. Twelve-year-old Tamir Rice was holding a toy gun in a park in Cleveland and Cordale Handy had an unloaded gun.
Handy, 29, died after being shot multiple times by St. Paul police in Minnesota in March. Before the shooting, his girlfriend and a friend of the couple reportedly pleaded with officers to understand that the gun was unloaded. He had fired the gun until it was empty into his apartment wall, the girlfriend told their friend.
The friend told the Twin Cities Pioneer Press she last saw Handy with the gun when they were in the hall of their Dayton's Bluff apartment building.
"When I walked into the hallway, he had the gun in his hand, his eyes were glossed over, and he was not coherent," the publication reported. "It was like he thought someone was trying to kill him; that's why I think he was maybe hallucinating."
He was shot multiple times. Police said he pointed the gun at them. Now the case is in litigation.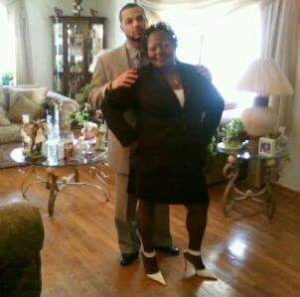 "My son was one of my heartbeats and he brought me so much joy as a mother," Kimberly Handy-Jones said. "Cordale had an infectious smile that when he walked into the room he would lighten it up. He was very free-hearted. He would give you the shirt off his back."
He was loved by many, she said.
"We have been plagued with the disheartening truth that our children may not make it home because they are constantly being harassed and racially profiled because of the color of their skin," Handy-Jones said. "We watched this time after time with Trayvon Martin, Sandra Bland, Alton Sterling, Michael Brown, Philando Castile, Laquan McDonald, etc. The list can go on and on. None of these police were held accountable by the law."
That's because the law gives police all the power and all the authority, but none of the responsibility, activists said.
Ta-Nehisi Coates, in his book, "Between the World and Me," writing about impact of incidents like the Brown shooting, said, "You know now, if you did not know before, that the police departments of your country have been endowed with the authority to destroy your body.
"It does not matter if the destruction is the result of an unfortunate overreaction. It does not matter if it originates in a misunderstanding." Coates also notes, "There is nothing uniquely evil in these destroyers or even in this moment. The destroyers are merely men enforcing the whims of our country."
And that's how it's always been.
"Police in general are biased by culture," Williams said. "This country is biased by culture. The purpose of police officers is to serve the constituency and to protect the constituency. This covers all citizens."
But for the police, only one set of citizens matter. This he said stems from slavery when blacks were forced under the law to comply to whites.
"During the Civil Rights Movement when blacks were marching peacefully, who went out to attack them? It was the police," Williams said. "The police feel it's their right to protect the white community. That's not correct. They are supposed to protect everyone."
Most of them don't know their role, Williams said.
"They think their role is to protect the white community from the blacks. They are the instrument that racism uses."
And there needs to be a change, Williams said.
"If society demanded something different, it would be different," Williams said. "Police sit on the sidelines. The church sits on the sidelines. A few people are protesting. If society is not affected, then the protest is not effective. The police will do what society demands."
Until there is a change, the police will continue to violate their role, he said. They will continue to have one set of rules for white people and another set of rules for black people.
And what are the rules?
Two Separate Americas
Biology professor Amy Bishop was upset that she had been denied tenure. On February 12, 2010, during a routine faculty meeting at the University of Alabama, the 44-year-old white woman stood and began shooting those closest to her with a 9-millimeter handgun. She killed three colleagues and wounded three others.
The police talked her into surrendering.
Dylann Roof, a young white supremacist, opened fire in Emanuel AME Church in Charleston, South Carolina in 2015, killing nine including the pastor.  Police arrested the 21-year-old without incident. And they even reportedly stopped on the way to jail to get Roof something to eat.
"They didn't gun him down," said Meanes, who has been working with the Mothers Against Police Brutality organization and serves as general counsel for the Michael Brown Foundation.
But Tamir Rice, who was playing with a pellet gun, was different.
"They saw an African American teen in the park and in less than a minute they shot him," Meanes said. "That tells me there is a difference. We don't get the same treatment.
"There is two separate America."
Meanes, a partner at Thompson Coburn, LLP in St. Louis understands it's historical. "It came from slavery and proceeded up to Jim Crow," she said.
To be black meant to be constantly in peril of having your body broken and your life stolen.
"Police have consistently targeted the black or brown men and women, having no regard about their right to life," Handy-Jones said. "But when it comes to white men or women they can successfully disengage the pattern and practices of shoot to kill and successfully de-escalate the situation.
"We have to rewrite the laws and we have to do it with getting reforms in place," Handy-Jones said.
Meanes agreed.
"There are things you can do to help yourself if you're a person of color because there is a fear of people of color," she said.
Meanes, a former president of the National Bar Association, said the NBA has proposed certain solutions such as legislative reform and educating the black community on how to handle police encounters.
The group advocated for several measures: local ordinance that requires police undergo diversity training and ban racial profiling; a state statute that would require the state attorney general's office investigate and prosecute police shootings; federal de-escalation legislation as well as a federal and state body camera's law with penalties.
But she admits, "You can know your rights, abide by them and still find yourself in a situation where you're shot."
In an encounter with police, an assault can take other forms, according to former police officer Redditt Hudson.
"There is assault on the body. There is assault on your dignity and there is assault on your rights," he said.
The Right to Resist
Katie McCrary, a homeless woman, was begging money from customers at a gas station when someone called the police to complain.
It's unclear what prompted the police officer to attack in the June 4 incident in Decatur, Georgia. Only the assault was captured on a cell phone video.
The woman was on the floor while the police struck her with his baton.
At one point, he placed the baton on the back of her neck and pinned her down with his knee on her back. When she grabbed his baton, he said twice, "Let it go, or I'm going to shoot you."
A bystander begged him not to shoot.
Attorney Adams said he has seen the video. "The officer is giving her commands," Adams said. "He tells her to put her hands behind her back, to lay down and he's hitting her after each command."
Near the end of the video, the officer placed her in handcuffs.
McCrary asked repeatedly, "What did I do? What did I do wrong?"
The DeKalb County police said they are investigating the incident to see if the officer's use of force was justified. Adams said there are many questions to be answered in that incident.
"She is on her back and kicking at the officer," Adams said. "Is she putting her leg up to avoid being hit or is she fighting the officer?
"She appears to be relatively small framed. Was there a less aggressive way to subdue her rather than striking her 15 or 20 times?"
During an arrest, officers need to take into account the crime, the person's age and physical ability, Adams said.
"Citizens have rights," Adams said. But he added, "Police have rights and authority. In a fight, the officer is the guy to win that fight."
Instead of resisting, he recommends complying and then, if it's an unlawful arrest, fighting in court.
"Conduct yourself appropriately, go on down to the station," he said. "At least, you'll be alive."
He tells the same thing to his children. "The person who has the authority is the one in law enforcement. The only person you have control over is yourself. Comply, even if you feel the officer doesn't have the right to do what they are doing."
But, he said, he doesn't believe they should kowtow and allow themselves to be abused. They have to speak up for themselves, he said. But he understands there is a risk.
"Sometime when you speak up for yourself, it lands you in a bad place," Adams said.
Like Adams, Williams said he began speaking to his children when they were young about police encounters.
"I know they have to encounter it and I didn't want them to get blindsided," Williams said. At first, they couldn't accept what he had to say. They couldn't see what he saw.
"'Papa, that's in your time,'" they told him. "'Now people are different.'"
But then they learn of racism in its visceral form. Now the conversation is different, he said. Instead of a debate, it's a discussion.
"You have to know that every stop can turn into a tragedy if you're black and a police officer stops you," Williams said. He warns against aggravating the situation.
"Be polite, make sure your hands are visible and make sure you see who it is," Williams said. "Get their badge number and make sure you don't initiate anything. Don't get into an argument, but get enough information so if anything happens you can report it."
But Hudson said that's often when the situation becomes the most dangerous.
"A lot of time the situation escalates when you ask an officer for his information," Hudson said.
Hudson was an officer with the St. Louis Metropolitan Police Department for five years. He wanted to make a difference in his community from an empowered position, he said. But he left after witnessing his colleagues abuse that power.
They saw black and brown men as targets and would use force, even in minor offenses, Hudson said. He recalled one incident in which he and another officer responded to a home where a teenage boy answered the door.
The other officer accused the teen of harboring a robbery suspect. She demanded to search the home, but the boy refused.
The officer yanked him onto the porch by his throat and began punching him, Hudson said. He pulled the officer off the boy, but then another officer arrived and told the boy to stand. The teen said he couldn't.
The officer slammed him against the house and cuffed him. When the boy again said he couldn't walk, the officer grabbed him by his ankles and dragged him to the car.
The teen, as it turned out, had been on crutches when he answered the door, and couldn't walk.
His colleagues didn't worry about the consequences, Hudson said. They didn't have to. They knew no one would hold them accountable.
"You can't win on the street against a police officer," said Hudson, who has since worked for the NAACP and the ACLU. "The state, the law is on their side."
But Hudson, who lives about 10 minutes from where Michael Brown was killed, said if it's a situation where the officer is wrongfully trying to take your life, then it's time to fight back.
"Then you have to make the best decision based on the situation you're in to survive," Hudson said. "And hopefully your decision results in no loss of life."
But he said be prepared for the aftermath.
"The law and the court tend to favor the officer."
Kimathi Lewis is a veteran journalist with more than 20 years of experience writing for national and local publications. The Clark-Atlanta University honor graduate has written for Upscale magazine, The Atlanta Journal-Constitution, and The Plain Dealer in Cleveland. Lewis founded Nature Kleen, a company built on her commitment to the environment and sourced by products she created. But, her passion for reporting crime and investigating injustice led her back to journalism.