Viewing the "Great American Eclipse"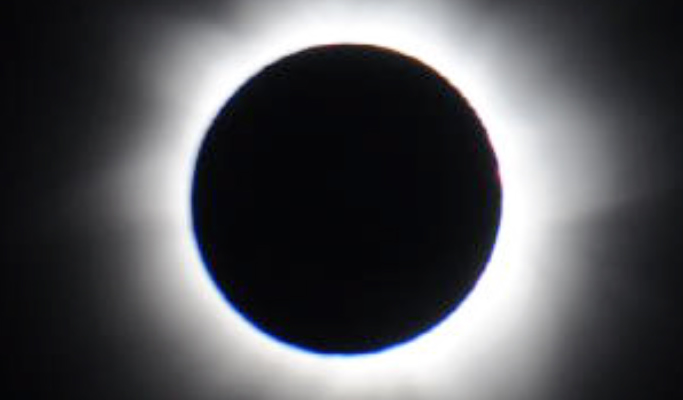 Dr. Lee Walker is closing his clinic in Little Rock, Arkansas early today to give his staff time to view the solar eclipse. Millions of Americans plan to witness the solar eclipse which occurs when the moon's shadow falls on the Earth as it passes between us and the sun. Eclipse glasses, recommended to prevent damaging the eyes while viewing, sold faster than snow cones in August
"Some of my employees have given their children permission to watch the eclipse, but to make sure their children don't take off their glasses, they want to be with them at school, and that's fine with me," Walker says.
It's been 38 years since the country experienced a total solar eclipse, and the eclipse was only visible in parts of the United States. This time the eclipse will stretch from coast-to-coast with varying shades of darkness. Astronomers define the areas where the sun will be completely obscured as in being in the "path of totality."
Nashville, Tennessee is the only metropolis in the "path of totality". There are only a handful of places like Madras, Oregon and St. Joseph, Missouri or Carbondale, Illinois in that 70-mile wide swath of the eclipse. And, Americans are flocking to those towns.
In Nashville, hotels are sold out and residents as well as visitors are being told to expect traffic jams.  Some drivers are filling up their cars concerned there may be a shortage of gasoline. And, then there are those who plan to celebrate what is arguably for many a once-in-a-lifetime event with a party.
Dr. Walker graduated from Meharry Medical School in Nashville and knows the city well. He's covering for several of his colleagues who traveled to Nashville and other locations in the path of totality.
Walker says, "I think it's wonderful. It's something they've never seen. I informed one of the doctors, 'When you come back, you have to tell me exactly what you saw.'"
But, the doctor is quick to remind everyone to be careful about what you see, warning about the dangers of looking directly at the eclipse without the appropriate glasses.
If you miss the big event, the United States will have to wait another seven years for the next total solar eclipse within its borders. NASA says on April 8, 2024, a total solar eclipse will stretch diagonally across the U.S. from Texas through the Northeast United States.